Jack's: Let's reconsider our "users" →
jacks: Team, I was reminded of something today which has always bothered me, which I have since taken for granted. The entire technology industry uses the word "user" to describe its customers. While it might be convenient, "users" is a rather passive and abstract word. No one wants to be thought of as a "user" (or "consumer" for that matter). I certainly don't. And I wouldn't consider my mom...
"They insist on lavishing attention on this tiny, tech-driven sliver of the..."
– Collaborative consumption is dead, long live the real sharing economy
1 tag
1 tag
OpenXC →
The OpenXC Platform "OpenXC is a combination of open source hardware and software that lets you extend your vehicle with custom applications and pluggable modules. It uses standard, well-known tools to open up a wealth of data from the vehicle to developers."
1 tag
1 tag
2 tags
3 tags
Ford Battles Banner Blindness With Web Show |... →
"Ford has rolled out a campaign for its new Escape SUV, centering its digital strategy around a Web series. Later this month, Ford debuts "Escape My Life," an online comedy series starring standup comedian Natasha Leggero, actor Joe Lo Truglio, and the Escape itself. The show couples Hollywood wardrobe designer Skylar Browning, played by Leggero, who is in need of a new car and in turn...
2 tags
1 tag
Watch
Berta brings back the exclusiveness of music by limiting the playback to a certain place.  Berta - Die kleene Musik-Kiste (by Berta Berlin)
3 tags
Gifwich →
[presidential debates, live-gif'd]
1 tag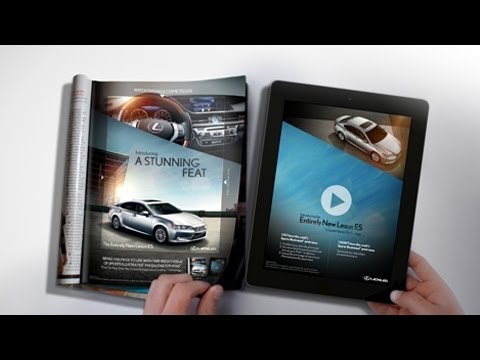 2 tags
2 tags
1 tag
1 tag
2 tags
2 tags
Rdio To Pay Musicians $10 For Each New Subscriber... →
Digital music streaming company Rdio is testing a new program that will pay artists to turn fans of their music into fans of Rdio, as well. Artist Program, which launches today, will let participating artists turn to social media to share songs—which can be either their own tracks, or other artists'—with their fans online via trackable song links and embeddable music players....
1 tag
1 tag
new-aesthetic: The first story: Wonderbook™: Book of Spells (by PlayStation) Augmented reality for books. Marker pages. "Images simulated. Actual game images appear on your television." A book of AR markers. The Wonderbook™: Book of Spells Move Bundle For PlayStation®3 Systems – PlayStation® A strange, distant interaction: Wonderbook: Book of Spells Is a Real Page Turner | GeekDad...
1 tag
The New Aesthetic: On Monday, Kit Kat will... →
new-aesthetic: On Monday, Kit Kat will distribute six chocolate bars that have a GPS tracker inside them. Once they've been discovered by a hungry customer — and hopefully not via an emergency visit to a doctor after they've been digested — they can get activated. Then, a team will go out and deliver a…
3 tags
2 tags
Vimeo's New Features Let Viewers Give Tips For... →
Two new tools, Tip Jar and Pay-to-view, stand to further cement Vimeo's status. Tip Jar might work because of how closely content and creator have always been linked on Vimeo. Tip Jar is pretty straightforward: Vimeo Plus users now have the option to put a small green Tip Jar button below their videos, allowing viewers to donate a sum of their choosing via PayPal.
4 tags
Skube – Tangible interface to Last.fm & Spotify... →
Created by Andrew Nip, Ruben van de Vleuten, Malthe Borch, and Andrew Spitz, Skube is a music player that allows you to discover and share music by physically interacting with custom designed cubes which act as an interface to Last.fm and Spotify
Copter - a duet between a remote controlled... →
Copter - a duet between a remote controlled helicopter and a… Copter - a duet between a remote controlled helicopter and a dancer, choreographed and performed by Nina Kov. (Via Alice, video by hunkies) Source: (via Mr. Reader) - via mobile
2 tags
No Place Like Home GPS Shoes by Dominic Wilcox "I... →
1 tag
4 tags
"It's one thing to recognize, in these days of celebrity Twitter feeds and Reddit..."
– Future of Music: The Audience Is the Instrument | Underwire | Wired.com
1 tag
Amazon Media Room: Press Releases →
"Kindle Serials launching today, enabling readers to buy a book once and follow as it's written, with future episodes added seamlessly at no additional cost"
2 tags
1 tag
2 tags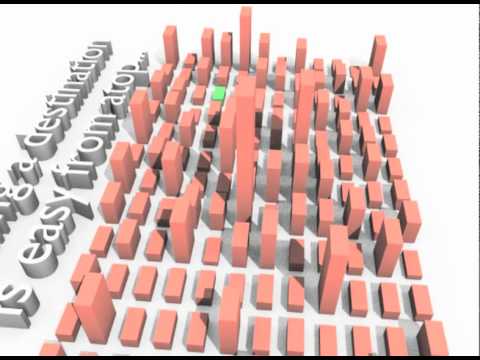 iYou →
Discover the stories saved in your pocket Your smart phone collects more data about you than you realize. iYou™ is an iTunes plug-in that visualizes your iPhone's unexposed data and makes your communication habits transparent. Did you ever wonder what your data tells you about your relationships with your friends? Who do you wink at the most? Or who do you contact when you feel happy?...
"At a time in which the media give the public... →
"At a time in which the media give the public everything it wants and desires, maybe art should adopt a much more aggressive attitude towards the public. I myself am very much inclined to take this position." - Thom Mayne [Morphosis] from Darkly Euphoric http://bit.ly/Q7czoE
4 tags
1 tag
1 tag